Auburn Behavioral Health, LLC
Experience. Compassion. Dedication.
Welcome to Auburn Behavioral Health! We hope you'll find our site both welcoming and informative. Our mission is to provide needed services to people with the utmost respect, professionalism, and regard for your privacy. Regardless of where you are in your life's journey, we will meet you there, encouraging you initially and throughout treatment to be proud of your decision to seek a therapeutic partner in your path toward health, recovery and well-being.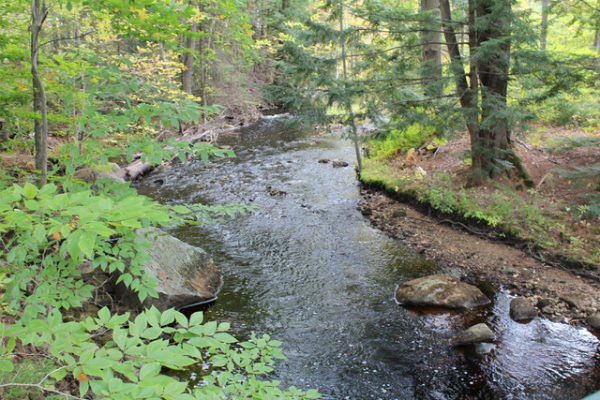 Auburn Behavioral Health provides psychotherapy (also referred to as "counseling") for individuals, couples, families, and groups. Consultation services for businesses and organizations are also available.
Office hours are afternoons and evenings, by appointment only. To schedule an appointment or to ask for additional information about services provided see our Contact page. Email and voice mail are regularly checked, and a therapist will respond to requests for services within one business day.
If you have a life-threatening emergency call 911, or go to the nearest emergency room immediately.
National Suicide prevention lifeline number: 800-273-8255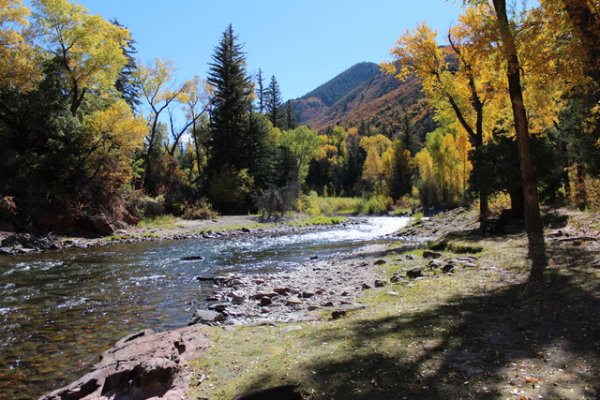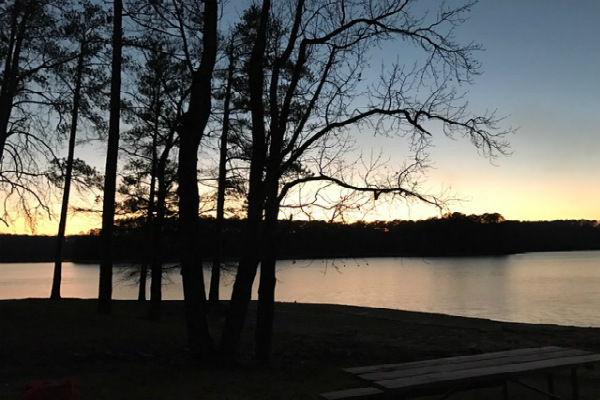 Chances are, if you're looking at our website, you're considering psychotherapy or know someone that may need help. How do people know when it's time to seek help? Here are some common reasons.
Loss of interest
Feelings of hopelessness
Overwhelming anxiety
Sleep disturbance
Changes in appetite
Unexplained fatigue
Mental confusion
Excessive use of alcohol or drugs
Grief
LGBT concerns
Marital conflict
Separation/Divorce
Stress
Major life changes
Life transitions
Your therapist will conduct a diagnostic assessment during which you will be asked a variety of questions regarding what brought you to treatment. You will be encouraged to provide as much information about the your concerns as you feel comfortable sharing. You will be advised regarding the risks and benefits of treatment, financial responsibilities, insurance and fees, email, text and telephone communications policies and more.
You and your therapist will work together to decide on the course and frequency of sessions based on your individualized treatment needs. Sessions are typically scheduled weekly and may be scheduled less frequently as treatment progresses and your goals are within reach.
Your therapist will talk with you about how to reach her in the event of a mental health emergency. If you ever feel that you or someone else is in immediate danger, you should call 911 or go to the nearest Emergency Room.
Your therapist accepts the following payment methods: American Express, Discover, Health Savings Accounts, Mastercard, Visa, and personal checks. You are responsible for any amount that insurance does not cover. We accept American Behavioral, and Blue Cross and Blue Shield. If you wish to file out-of-network claims, your therapist will provide you with a Super Bill that you can file on your own behalf. All other charges are self-pay, including out-of-network, and are at the following rates:
Initial Assessment $150
Individual Therapy $140/hr
Couples Therapy $140/hr
Group Therapy $70/hr
Missed appointments or those not cancelled within 24 hrs $85
You and your therapist will develop an individualized treatment plan outlining your goals and objectives for treatment. This treatment plan is usually established for up to 12 weeks and will be renewed as needed until you feel satisfied that your expectations and outcomes for treatment have been met.
Confidentiality

You have the right to be treated with respect and dignity. What you talk about in therapy is deeply personal and confidential. No information about you will be disclosed to anyone without your written permission. Limitations to confidentiality include imminent danger to self or others; known or suspected abuse or neglect of children, adults with disabilities or elderly adults; in the event of a medical, behavioral or psychiatric emergency; or in the event of a Court Order.

Non-Discrimination

You have a right to freedom from discrimination. Services are provided without regard to age, race, color, gender, gender identity, sexual orientation, national origin, religion, marital status, cultural background, political ideology,or socioeconomic status.

Informed Consent

You have the right to give informed consent for treatment, including, but not limited to receipt of information about the risks and benefits of treatment, your diagnosis, goals and procedures for treatment, including actively participating in the establishment of treatment goals, the management of treatment information and the means to access that information, any limitations thereof, retention of records and their destruction, billing, fees, and non-payment procedures including collections.
NOTICE OF INFORMATION PRACTICES
HIPAA Notice of Information Practices
Federal law ensures how your protected health information (PHI) is managed, the conditions under which it may be disclosed, and how you may access this information. Any questions concerning Auburn Behavioral Health's privacy practices should be addressed with your therapist. PHI is about you, including demographic information which may identify you and that relates to your past, present or future physical or mental health or condition and related health care services. You will be advised anytime our Notice of Information Practices is revised. A copy of our privacy practices will be provided at intake and is available at any time upon request. Auburn Behavioral Health,LLC, hereafter referred to as "ABH" is required by law to remain compliant with this Notice of Information Practices (NIP).
As a new patient, you will likely be asked to complete a new patient Personal Inventory Questionnaire. You will also be asked to acknowledge by your signature that you have received this NIP. A copy of the signed NIP will be kept with all of your other confidential information maintained by the practice. ABH is not required to ask for your consent to use or disclosure of your PHI for treatment, payment and/or health care operations; however, we are required to obtain your consent for the disclosure for other specific purposes or reasons described in this NIP. The following are examples of the types of uses and disclosures of your PHI that ABH is permitted to make.
A. Treatment: ABH will maintain a record of your services and will be used to provide, coordinate, or manage your treatment and care and related services. This includes the coordination or management of your PHI with a third party that has already obtained your permission to have access to your PHI. ABH will also disclose PHI to other providers or health facilities that may treat you when it has the necessary permission from you to disclose your PHI. For example, your PHI may be provided to a health provider to whom you have been referred to ensure that the provider has the necessary information to diagnose or treat you.
B. Payment: Your PHI will be used, as needed, to obtain payment for recommended services. This may include certain activities that your health insurance plan may undertake before it approves or pays for the health care services recommended for you such as: making a determination of eligibility or coverage for insurance benefits, reviewing services provided to you for medical necessity, and undertaking utilization review activities. For example, ABH may need to provide your insurance plan information about treatment you received, so your insurance will pay for the services.
C. Healthcare Operations: ABH may use or disclose, as needed your PHI in order to support its business activities. These activities include, but are not limited to quality assessment activities, licensing, and employee review activities, including clinical supervision received by another licensed and approved supervisor with whom your provider may contract to oversee the practice of your provider, teach new techniques, or provide consultation, in individual or group supervision. In the event that your PHI is reviewed in a clinical supervisory capacity, no personally identifiable information will be provided and the details of your PHI may be changed in order to further protect your privacy. ABH may use a sign-in sheet on which your signature would be requested. ABH staff may also call you by name in a lobby when your therapist is ready to see you. An ABH staff may use or disclose your PHI, as necessary, to contact you to remind you of your appointment. ABH will share your PHI with third party "business associates" that perform various activities (e.g., billing). Whenever an arrangement between our office and a business associate involved the use or disclosure of your PHI, ABH will have a written contract that contains terms that will protect the privacy of your PHI.
Other uses and disclosures of your PHI will be made only with your written authorization, unless otherwise permitted or required by law. You may revoke this authorization, at any time, in writing, except to the extent that your provider has taken an action in reliance on the use or disclosure indicated in the authorization.
A. Research: Auburn Behavioral Health will not allow your PHI collected by its staff, to be used in research projects without your written consent.
B. Uses and Disclosures of Protected Health Information That Do Not require Your Consent or Authorization:
When you are required by order of a Court of competent jurisdiction to receive an assessment or treatment following assessment. This disclosure may include release of PHI to third parties as a condition of the Court Order; e.g., Department of Human Resources, Probation or Parole Officers, or Court Referral Officers.
When there is a Court Order of competent jurisdiction to release your records to the Court. Your provider will not release your PHI on the basis of a subpoena only.
When there is reason to believe that you are an imminent danger to yourself or others.
There is an emergency that requires treatment or intervention from emergency service providers; e.g., EMTs, paramedics, hospital staff, police or other law enforcement and/or fire department officials.
In the event of a psychiatric or behavioral emergency requiring third party intervention.
When there is known or suspected abuse of children, elderly adults, or adults with disabilities.
C. Right to an Accounting of Disclosures: You have the right to request an "accounting of disclosures"; i.e., a list of the disclosures made by ABH of your PHI. To request an accounting of disclosures, you must submit your request in writing to Auburn Behavioral Health. Your request must state a time period which may not go back more than six years and cannot include dates before September 2, 2013. The first list you request within a twelve-month period will be free of charge. For additional lists in a twelve-month period, ABH may charge you for the cost of providing the list. ABH will notify you what that cost will be and give you an opportunity to withdraw of modify your request before you are charged.
D. Right to Request Restrictions: You have the right to request a restriction or limitation on the PHI that ABH uses or discloses about you for treatment, payment and/or health care operations. For example, you could ask that ABH not use or disclose information about your family history to a particular community provider. ABH is not required to agree to our request. If it does agree, it will comply with your request unless the information is needed to provide you emergency treatment. To request restrictions on the use of disclosure of your PHI for treatment, payment or health care operations, you must make your request in writing. In your request you must stipulate (1) what information you want to limit; (2) whether you want to limit our use, disclosure or both; and (3) to whom you want the limits to apply (for example, disclosures to your spouse).
E. Right to Confidential Communications: You have a right to privacy concerning your treatment with the exception of stipulations within this document. No information will be released concerning your treatment without your expressed and written approval.
F. Right to a Paper Copy of This Notice: You have a right to a paper copy of this notice.
A. Right to Inspect and Copy: You have the right to inspect and receive a copy of your PHI. To inspect and receive a copy of your PHI, you must submit your request in writing to ABH. If you request a copy of the information, ABH may charge a fee for the costs of search, copying, mailing or other supplies associated with your request. ABH may deny your request to inspect and copy in certain limited circumstances. If you are denied access to your PHI because of a threat of harm issue, you may request that the denial be reviewed. Another licensed health care professional chosen by ABH will review your request and the denial. The person conducting the review will not be the person that denied your request.
B. Right to Request an Amendment: If you feel that the PHI that ABH has about you is incorrect or incomplete, you may ask to have the information amended. You have the right to request an amendment for as long as the information is kept by ABH. Requests for amendment must be made in writing and submitted to ABH. You must provide a reason to support your request for an amendment. ABH may deny your request if it is not in writing. ABH will deny your request to amend information that was not created by ABH.
C. If you feel your rights have been violated: We encourage you to talk with your therapist immediately. You can file a complaint with the U.S. Department of Health and Human Services by sending a letter to 200 Independence Ave., S.W., Washington, D.C. 20201; calling 1-877-696-6775; or, visiting www.hhs.gov/ocr/privacy/hipaa/complaints/. We will not retaliate against you for filing a complaint.